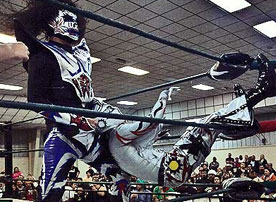 Its always been really hard for me to open up to people, now here I feel I am opening up to the entire world…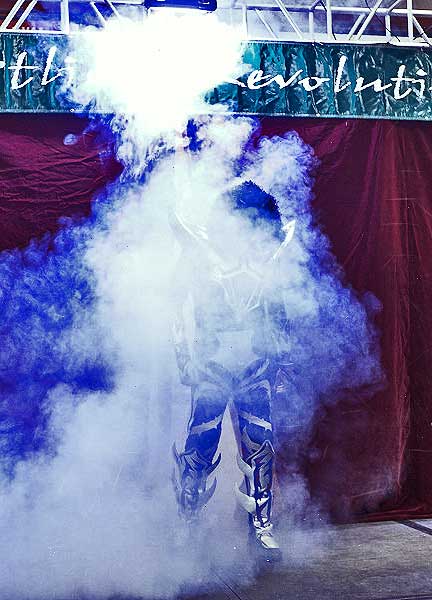 But here we go! I guess first thing I would really like to say is that it has taken me 6 years to have my first professional wrestling match. This was something that I use to be really embarrassed and ashamed about but as time goes on, its becoming something I am becoming very proud of. I guess you can look at it two ways like "wow took him 6 years? How sad, what a loser" when it takes some people 2 weeks, 3 months, 6 months to experience that once in a lifetime feeling of your first match and walking out in front of a crowd and living out your dream or you can look it like "damn 6 years and he never gave up he kept pushing and pushing now thats legit thats real thats inspiring. I just see it as after all these years I kept coming back after quitting many times, I knew this was something special if it had this death grip on me and can become something serious in my life and it has.
Through out all my years of navigating and wondering through many different trainers and places and people I have some very good and some very bad experiences. Through out those years I was beaten up a lot, lied to, used, abused, taken advantage of, and lost a lot of money but one of the hardest things I think was dealing and training in a ring that had fleas. Coming home with fleas from training was something else I would ask my self why am I doing this? But now that I look at it, its like damn thats how bad I really wanted this to put up with that. Theres one thing I want to get off my chest, is the way I left the last place I was at, if they by any chance are reading this they know who they are, I'm still mad at my self for handing it the way I did, thats not the way I would do things, I sit there and ask my self why I handled it the way I did and I am still lost in answers. All I would I like to say to everyone there is… Thank You for everything the good and the bad you guys gave me a solid foundation to build on and to the main trainer0, Thank You, you treated me really well my second time there, I felt you really looked out and cared for me and my condition at the time, nothing but respect for you. Gracias Vato!
Meeting Gabe and his family and Mi Profe was an unreal refreshing and truly saving experience. They showed me a size of wrestling I really have never seen before and that be the good side of it after all these years of wondering lost I finally feel I am home. I am no where near perfect and I like to thank them for putting up with my flaws, and giving me the feeling of Family and support that I have never ever felt in wrestling before. Can't thank you enough Gabe you truly saved my passion, my soul and me for all this, Thank You.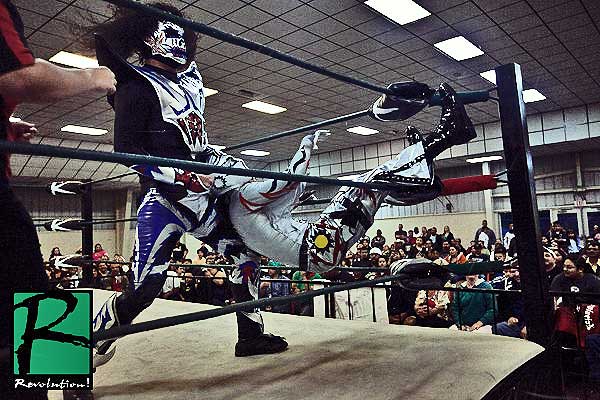 Mi Profe, gracias, thank you for having patience in me, believing and having faith in me and putting up with my scarred mentality and helping me push and reach and do things I honestly never ever though I would be doing in my life not only have you become Mi Profe in the ring but also outside of it, You given me some great advice in my tough times and been there to help me, All my Respect for you Muchas Muchas Gracias Mi Profe.
To end this i just want to say thank you for Watsonville that truly was living the dream, to my Parents and two friends that come out to support me thank you i appreciate it so much. This has been my journey, I,am  just a man with all of my dreams, even through the times it feels wrong, I will continue to follow my heart, until my candle of life is blown away…this is Mi Revolucion!!!