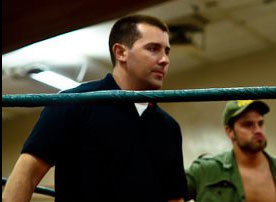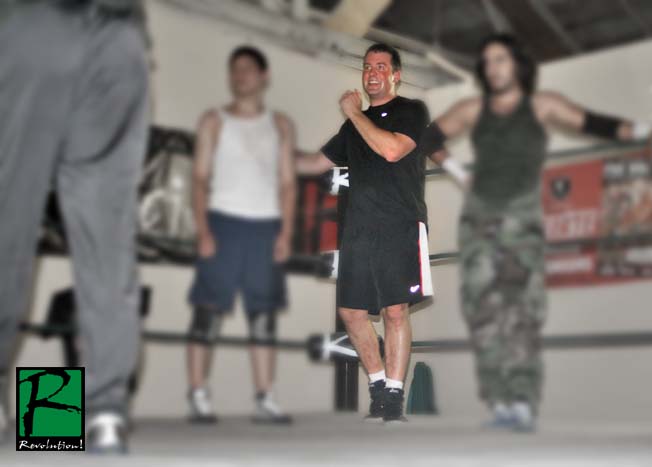 I knew the moment I talked to owner of Pro Wrestling Revolution, Gabriel Ramirez, that I had stumbled across something really cool. He invited me down to their pro training class and I soon realized that they offer the best training and also the lowest pricing to match it. For a few years, I have been looking for a pro wrestling school close by to me that allows me to work around my work schedule. I can't ask for anymore! I regret not knowing Pro Wrestling Revolution existed much earlier.
We are really fortunate to have experienced trainers in Kafu and Derek Sanders, who make sure we are right on top of basic fundamentals, bumps and holds. If you're not in good cardio shape, you're going to be! The training is really thorough and if you're not doing or trying your best, you're likely going to be body slammed into the mat by Kafu.
Having been at and working (as security) the last Pro Wrestling Revolution wrestling show on July 31, where we had almost 1000 attend, I realized that I had made one of the biggest discoveries of my life!
– Jimmy / Pro Wrestling Revolution student