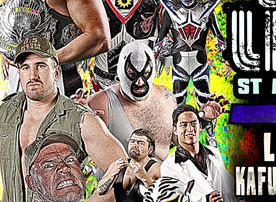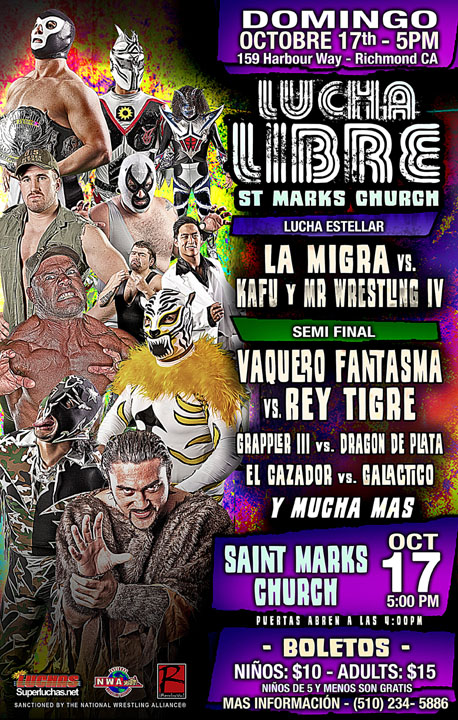 Pro Wrestling Revolution arrives in Richmond, Ca to help support and give back to the community with a fundraiser event for the wonderful people at the St Mark's Catholic Church.
We encourage all of you to come out and help support this great cause and help raise funds for St Mark's Catholic Church. There will be music, food, and Lucha Libre, what more could you ask!
We look forward to making new fans in the city of Richmond, and giving them a great show for the entire family.
We will see you at the matches and Viva la Revolucion!
MAIN EVENT
La Migra vs. Kafu & Mr Wrestling 4
SEMI MAN EVENT
Vaquero Fantasma vs. Rey Tigre
SPECIAL ATTRACTION
Grappler III vs. El Dragón de Plata
Vinnie Massaro vs. "Polyester Express" Mondo Matt
Cazador del Alma vs. El Galactico