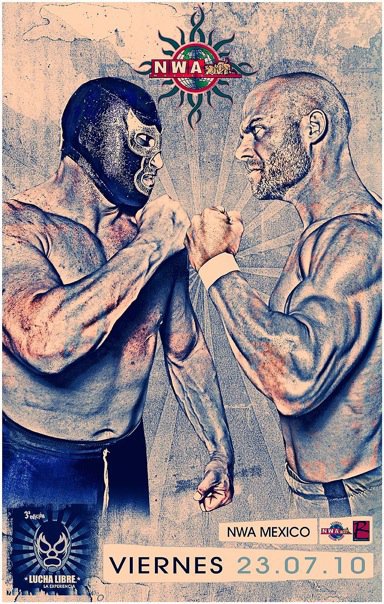 Pro Wrestling Revolution Heavyweight Champion "Border Patrol" Oliver John, makes his way to Mexico City, Mexico for Lucha Libre La Experiencia, as he puts his title on the line against Blue Demon Jr. This will mark the first time the Heavyweight Title gets defended outside of the United States.
This event is of huge magnitude, a three day of wrestling events, starting July 23-25. Some of the promotions taking part, are NWA Mexico, CMLL, AAA, DTU, IWRG , Perros de Mal, and so much more. We look forward to what this will bring us.
Along Oliver John defending the Pro Wrestling Revolution Heavyweight title, we also have "Strongman" Jon Andersen on the CMLL show along with our current Pro Wrestling Revolution Woman's Title, Princesa Sugey!
Oliver John has a message for Blue Demon Jr!