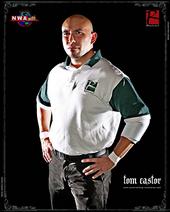 Pro Wrestling Revolution has come to an agreement with Tom Castor to become the new instructor at our Training School. He will be in charge of all the training Referees and involvement in other areas that will be defined internally. Tom Castor is a well respected person and referee in our industry and we are so grateful to have him on board.
Tom Castor has been a part of many matches that includes some of our industry's top wrestlers, including Christopher Daniels, Oliver John, GO SHIOASKI, Blue Demon Jr., Samoa Joe, and the Mitsuharu Misawa. A list to be very proud of and to have this experience and knowledge as your trainer, you are well taken care of as a new student.
He joins the team led by KAFU, Vaquero Fantasma and Rey Tigre, definitely a school that a lot to offer a student.
If you would like to get more information about our school and its trainers, please fill out our online form.