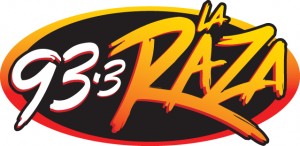 La Raza 93.3 has once again joined the Revolution! It with great pleasure we announce that LA Raza 93.3 (www.yosoyraza.com) and Pro Wrestling Revolution have teamed up to support the fundraising efforts for the upcoming event at John O'Connell High School on January 30, 2010!
Thank you La Raza for supporting Pro Wrestling Revolution!
Get your tickets now!