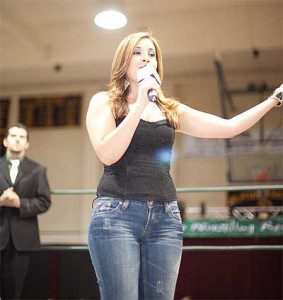 estrellaTV KNTC 42Â (formerly TuVision!) has been a Media Sponsor for our three years of Pro Wrestling Revolution. Every-time it is to help support the community in the Bay Area. estrellaTV KNTC 42Â has been present in support for shows in San Jose, Milpitas, and San Francisco.
This year is no different as they join an incredible team of media sponsors to help and support the Fundraiser for John O' Connell High School.
We want to thank Kena Lara, for her continued help and support for our events. Kena is such a special person and we can't say enough about how we feel about her. We do however, intend to present her and estrellaTV KNTC 42Â with a special gift, that shows our gratitude.
¡Viva la Revolución!