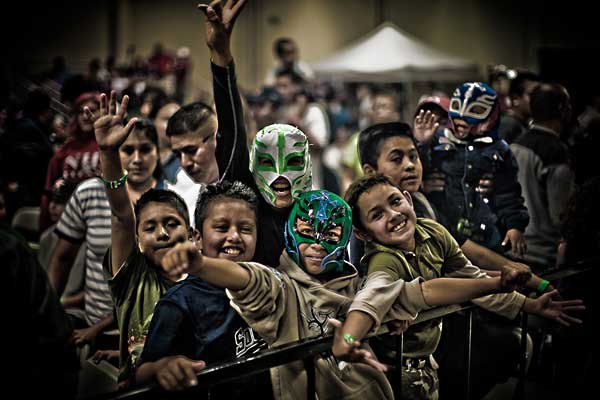 So much work into making LuchaMania become what we wanted it to be for the city of Santa Maria. There were live radio interviews from Sunny Country and Fox radio with Jon Andersen, live Radio & Television interviews on El Compa and Telemundo with El Hijo de Rey Miserio, Vaquero Fantasma and Rockero del Dibalo… all bringing us to LuchaMania.
A packed house of over 1500 fans came to see the cage match that was promised, but little did they know, they would end p with two! We crowned new tag team champions in the Border Patrol and Blue Demon Jr. successfully defended the NWA World Heavyweight Title over Oliver John from the Border Patrol.
We are thankful and we hope to see you in September!