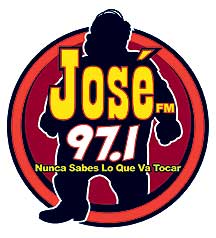 The debut for Pro Wrestling Revolution is Stockton on July 25th, 2009 is off to a great start as we have just signed on to have radio stations Jose 97.1 to be one of our media sponsors. Â Jose 97.1 is part of the Entravision team.
Entravision Communications Corporation (NYSE: EVC) is a diversified Spanish-language media company with a unique group of media assets including television stations and radio stations. Media assets are strategically located in fast-growing and high-density U.S. Hispanic markets where the Hispanic consumer base accounts for approximately $361 billion in consumer spending.
We look forward to having a great relationship as we make Stockton one of our new homes in California.
¡Viva la Revolución!