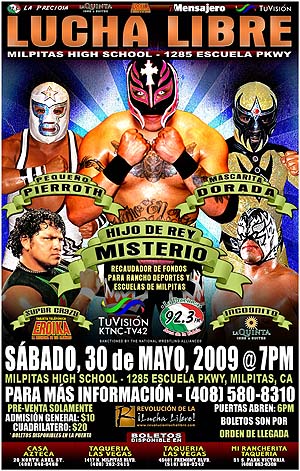 La Preciosa 92.3 – Área de la bahía has joined the Revolución for our huge show in Milpitas on May 30th at Milpitas High School. We have built such a great relationship with the chain of "La Preciosa" through out California. It started in Santa Maria, Bakersfield, Salinas-Monterey and now the Bay Area.
We are thankful for this opportunity and we are very confident in providing professionalism in all we do to represent them. This is a great way to start and we look forward to our next event. Have you joined the Revolution?
¡Viva la Revolución!