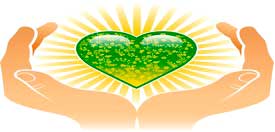 This past Saturday, Pro Wrestling Revolution was up early and helping out young kids in any way we could. We took part in a program called A.L.M.A.
The ALMA program is designed to help Latino and minority students advance in mathematics and self esteem. The ALMA student program consists of 1) an academically rigorous 7th and 8th grade mathematics program; 2) Chicano History; 3) role model activities/presentation which provide a structured approach for students to examine and discuss the concepts of good role models, leadership and career choices.
"Strongman" Jon Andersen, Vaquero Fantasma, Tito Aquino, Shacara Ramirez, Anarkia all spoke to these young students about choices in life, hard work, dedication and answered all their questions about Pro Wrestling and Luha Libre.  We want to thank Leticia Villa-Gascon for asking us to come in and her entire staff of volunteers who were nothing short of great in all their help.
We want to thank our sponsors who provided the great gift bags filled with stickers, mini poster and so much more.