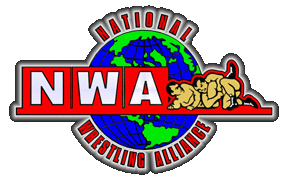 Pro Wrestling Revolution, being a part of the National Wrestling Alliance gives us the ability to bring you talent from many of the other NWA affiliates all over the world. Starting on January 17th for our show in San Francisco at John O'Connell High School we will bring you talent from NWA affiliate SoCal Pro Wrestling in San Diego. We look forward to having their talent on the show and also look forward to sending them our talent for shows in that area as well.
"SoCal Pro Wrestling is proud to send four of the top wrestlers San Diego has to offer to San Francisco, CA. On January 17th, Sidarial, Chimaera, Ricky Mandel & Hector "El Chido" Canales make their Pro Wrestling Revolution debut. See why these four stars are helping put San Diego back on the map for Pro Wrestling!" says Jeff Dino, Promoter of SoCal Pro Wrestling
We will have more information as to who these talented wrestlers will be taking on at the show, but make no mistake, they will make an impact on the show and the fans in attendance. Don't forget to get your tickets for the show here as the show last time was a sell out.

Please take a look at the match below, as it shows Chimaera, one of the wrestlers making their debut, taking on Nick Jackson.