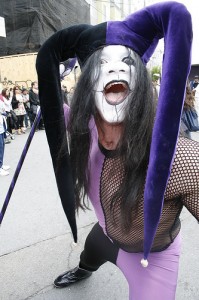 This past weekend, Pro Wrestling Revolution took part in "Carnaval" in San Francisco. We were all looking forward to it but nobody expected what took place. The amount of people that were out there was breathtaking with a huge diversity in culture and food. We were taking part in effort to promote our show on June 7th at John O'Connell High School in San Francisco, you can get your tickets here.
Many came out to help and make this a success the entire weekend, from the set up in the early morning to a late evening break down. Without this support this type of events and shows would never be possible and we are thankful to have such a great team!
Click here to see images from Carnaval.