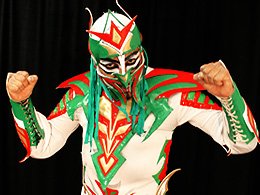 It gives me great pleasure to announce that Pro Wrestling Revolution will be making its debut in San Leandro at San Leandro High School on March 22, 2008. We are very excited about the show and looking forward to meeting and making new fans. We are currently working with the city of San Leandro in making this a regular home for us just like we have done in Santa Maria, San Jose and San Francisco.

We hope to see all our fans come out and show their support. This show is just around the corner so get your tickets today, you can purchase them in advance now and save money from the price at the door. Get your tickets here.

¡Viva la Revolución!