Here are the results from Santa Maria's show on February 2nd, 2008.

– Pequeno Pierroth & Pequeno Deluto over Mascarita Sagarada & Octagoncito
– "Border Patrol" over KAFU & Tito Aquino & Hijo de Rey Misterio
– KAZ over Billy Blade
– Mr. Prime Time over PUMA
– O.D.B. over Candice La Rae
– Brandon Bonham over Joey Ryan, Kadin. Dana Lee
– Vaquero Fantasma & Anarkia & Guerrero Azteca over Ultimo Tigre & Viajero & Stigma
– Dylan Drake over Jeckles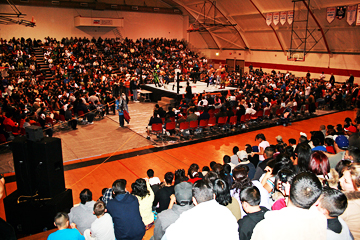 Click here to see the images from the show.